Be Family.
Not only do we speak of the Berry family in a traditional sense – a third generation family business – but as a family of employees as well. Our success is their success, and it comes from our employees' drive to exceed the expectations of our customers.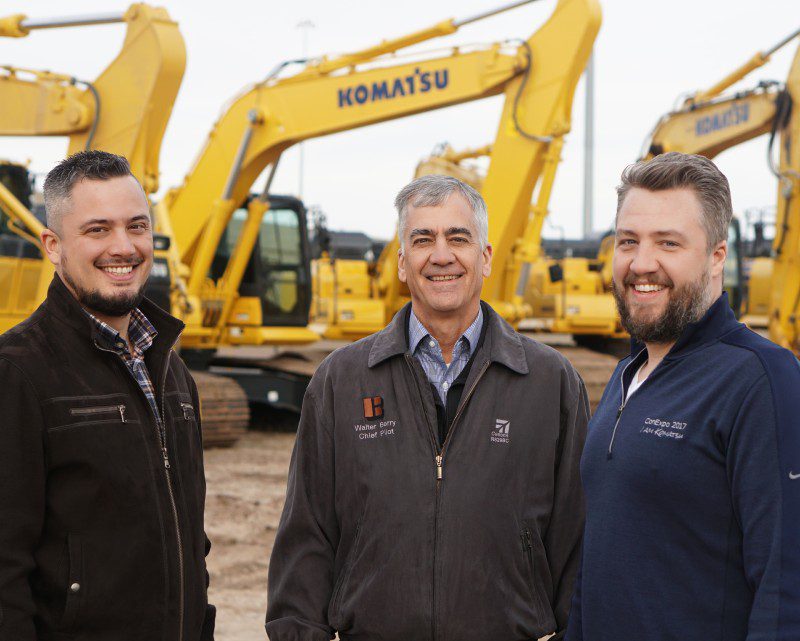 BE YOU.
The Berry family of companies has a market leadership presence across nine states through an ever-expanding number of locations within our nine divisions. With so many locations and such a diverse product line, it's not hard to find a place you can call home personally and professionally, with a variety of positions in service and support, sales, operations, and administration.
BE CHALLENGED.
If you have the desire to grow and be challenged, Berry is here to help. You'll find a variety of internship, scholarship, and mentoring programs across our divisions. We partner with area universities and technical schools as well, offering technician training and work/study programs.
BE VALUED.
We believe in "leading from the table," as it embodies our employee-driven focus. Hearing from a variety of diverse and talented employees means great customer-centric solutions. At Berry, we look at leadership contributions as something everyone takes part in, regardless of position or title.
BECOME.
Berry's Leadership Development Program is a great opportunity for those who have the desire and drive to lead. Annually, 13-15 select candidates are afforded the chance to undertake a rigorous six-month program that teaches all aspects of the business from the bottom up.
OWNER'S VISION STATEMENT
Our desire is to operate this business with humility, grace, and honesty that is pleasing to our families, customers, suppliers, employees, and our creator. We want these associates to want to do business with us. We are in it for the long term and we will sacrifice short term gains for long term rewards in every opportunity. Our long term goal is to keep the business in the family for generations to come.
We want our business to do a great job of taking care of our customers in a way that helps them be successful. We will forsake profit over doing what is right every time. We want our company to be a stable and fun place to go to work free from excess internal politics and ownership uncertainties.
Our goal is to be profitable to a point that we can comfortably share our financial success with our employees. This does not mean we want to be the best in class in profit at the expense of all other things. We also want to be profitable enough to share our profits with charitable organizations that in turn will make a difference in the communities in which we do business.